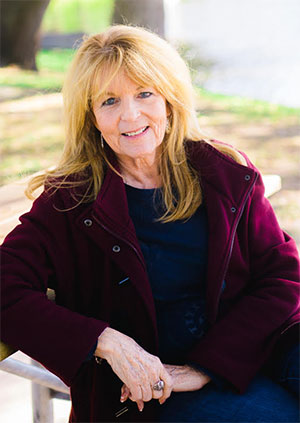 Photo by Susan Winfree

Just a little about myself...

Writing and sharing my rhyming books with children is something absolutely I love to do! I am also am a licensed Occupational Therapy Assistant working part-time (saving time for author visits) in a school for special needs students in Gainesville Florida. Prior to that, I spent over 20 years working with children who struggle with reading. My goal now is to visit as many schools as I can as a visiting author to share my books with students and help spark the love of reading in them (yes...and to get more story ideas for future books!)

Most of my story ideas came right from incidents which happened at Harbour View Elementary (the school I worked at) or things that happen at home. After raising two sons (and surviving all the lizards, toads snakes and creepy crawlers they brought home!) , I have learned that there is ALWAYS another story waiting to be told and something to giggle at if you are just observant!

Several years ago, I co-authored a phonics program called " Singing for Reading Meaning". I wrote over 50 rhyming verses and songs for this program because I believe children remember stories that have rhythm and rhyme to them. Hearing rhyming stories is a fun way for children to learn letter sounds which is essential for beginning readers. Reading stories that rhyme out loud to toddlers helps to better prepare them for learning to read. Children tend to remember rhyming words and recite along with the reader, giving them a feeling of accomplishment and an enthusiasm for reading.

Having grown up in Maryland, I love the water. I have lived in the Ocala, Florida area since 1980. I have 2 grown sons, 2 grandsons and 1 precious 2 year old grand daughter (Of course she is precious after surviving all those little boys!) I strongly encourage all of them to always be observant, use their imagination and that writing (and reading) is a lot of FUN!!!