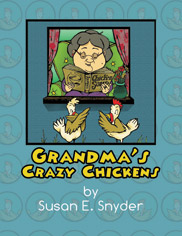 Grandma's Crazy Chickens
Supper time is near and Grandpa is getting hungry with a "hankering" for chicken soup... Book number four is another whimsical rhyming picture book by Susan E. Snyder and published by Firefly Publishing, sure to elicit giggles from beginning readers who will want to read along.

Available through
FireFly Publishings & Entertainment.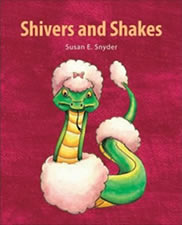 Shivers and Shakes
Eye-catching illustrations and a rhyming narrative engage young readers in the story of Sam, the mischievous new kid who takes advantage of his teacher's fear of snakes by planting one in her desk drawer.
: : More about the Book : :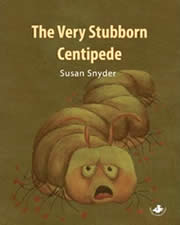 The Very Stubborn Centipede
A rhyming book for beginning readers, once again about a pesky little critter who makes it's way into the kitchen and attaches itself to the toe of our unsuspecting victim.
: : More about the Book : :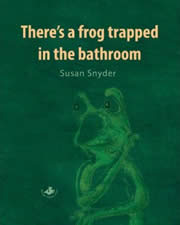 There's a frog trapped in the bathroom
Everyone seems to have a "frog in the bathroom" experience! This book is a favorite to all who read it!
: : More about the Book : :