Here a few helpful resources for teachers and parents and also some fun links for kids.
Fun for Kids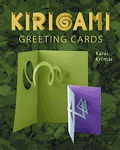 Kirigami Projects
Kirigami is the fun art of cutting and folding paper where your imagination is the limit. Check out the website below to get great books with hours of fun inside!
: : www.kotzigpublishing.com : :


Parents and Teachers
Lee y serás
Lee y serás is an early literacy initiative that empowers families and communities to foster children's literacy development. Offered in Spanish and English. Great ideas and activities to share with your children!
: : www.leeyseras.net : :
The Child Literacy Centre
The aims of The Child Literacy Centre: Pre-school children can start to develop the early skills they will need to learn to read and write HAPPILY and EASILY; Parents can learn about the reading process so that they can help their children in the best possible way; Parents who are worried about their child's progress can receive expert, personal advice and specific tips for helping. Although this is a United Kingdom website, there are interesting links and information provided!
: : www.childliteracy.com : :
Other Links
Alexander Photos
Weddings, Engagements, Seniors, Special Events and more! Serving all of Central Florida, Alexaner Photos is based out of Deltona (Volusia county), Florida, between Orlando and Daytona.